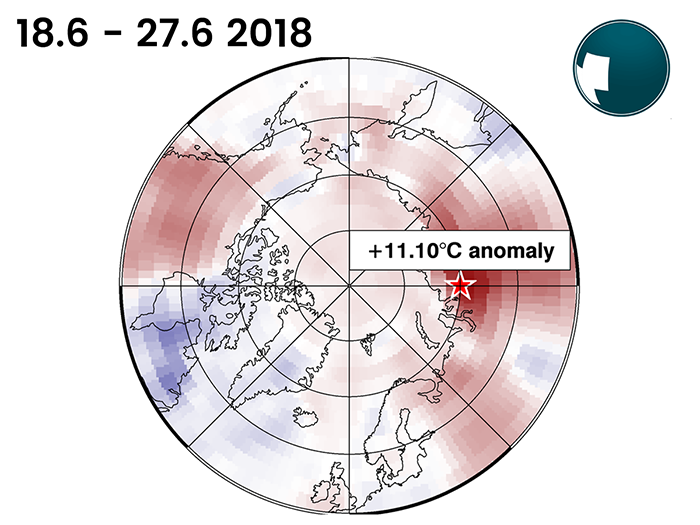 The United Kingdom is basking in blissful sun! But did you know more severe climate anomalies are underway in northern Russia?
It's scorching hot in the UK right now with days topping out around 30°C! Great weather for heat lovers, but temperatures in the north of the Russian state of Krasnoyarsk have been toppoing out at about 11°C warmer than normal as seen in our latest 10-day analyis. A huge anomaly - much bigger than for the UK for the same period! Northern Russia is at the front line of changes on the planet: changes to Arctic ice coverage, permafrost and snow cover all contribute to how temperatures evolve in the spring and summer. We saw major warmth over the Arctic this winter - and the trend is continuing. We'll run our full month analysis for June soon. Let's see what the numbers show then.
Joining option 1:
Join in app. Free 30-days free starts. Control subscription in Apple or Google Play account.