The Story So Far
The EarthSystemData project was conceived after recognizing an opportunity to develop an independent web and app service to provide current and future climate information expressly for members of the general public. Science-to-user communication and knowledge transfer is effective at the institutional and policy-making level, but we felt there was an opportunity to innovate a service that could do more to deliver that same knowledge to the public.
Our mantra is simplicity first. Our design approach is crisp and clean. The product we offer you today began as a personal collection of code and scripts in a  Southampton back bedroom office which over the years grew – and finally had a usable front-end attached to it! We write blog insights that sometimes delve into the technical aspects of the science, but above all, we are here to give you an insight into the data to allow you develop your own opinion and feelings.
We are here to inform – not preach. We are driven by an ethos of impartial knowledge sharing and insight on what we believe is an extremely important period in the Earth's history.
---
Dr. Craig Wallace:  Climate Scientist, Co-founder
I received my PhD in climate science in 2003 from the Climatic Research Unit where I remain an active research scientist, in addition to Co-founding ESD. I have been an active scientist for over 15 years investigating a variety of areas of the Earth's climate system. Between 2005-2011 I was employed by the UK's National Oceanography Centre upon a flagship program investigating the risk of changes to the Atlantic Gulf stream and associated rapid climate change. Since then I have contributed to the development of statistical methods to generate climate change scenarios to drive numerical impact models and researched the impact of global climate change upon hydrology, and, more recently, quantified the relationship between land and sea warming rates within the latest generation of numerical climate models. In all of these roles I have developed a passion for the transfer of scientific understanding into society so that others can benefit (and an equally strong passion for good quality coffee. And biscuits : ) )
Advisory team:
We are proud to be assembling a first-class advisory group as we consolidate EarthSystemData in its early days and plan for the future.
Dr. Oliver Andrews: Climate systems & ocean sciences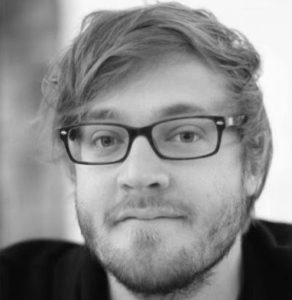 Dr. Andrews has almost a decade of experience in modelling the global marine environment and it's response to changing climate.  After receiving his PhD in ocean biogeochemistry from the University of East Anglia he worked as a Senior Research Associate in the Tyndall Centre for Climate Change Research.  His research focuses mainly on understanding the impacts of climate change on ocean properties, however he is also interested in climate impacts on population health due to heat stress. In 2018 he became a Lecturer in Biogeochemistry in the School of Geographical Sciences at the University of Bristol.
Andrea Hardiman: Marketing and Communication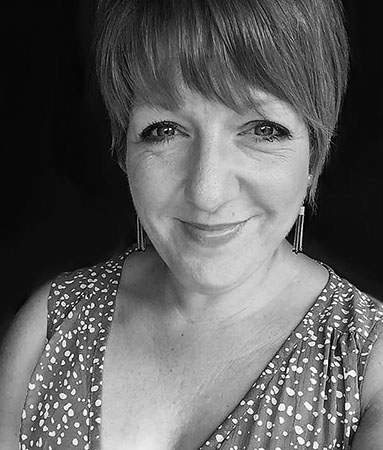 Andrea provides marketing and PR mentoring to ESD via her successful marketing company All About The Message specialising in Start Up Business Marketing and Business Growth. A perfect fit to ESD. Marketing is Andrea's passion. She has amassed over 20 years of experience with major brands in a variety of Marketing and Communication roles and brings invaluable knowledge of effective communication with a huge variety of audiences.   Andrea's enthusiasm and knowledge has already been instrumental in ESD's first 'serious' months as we launch our services, product and prepare marketing activities.